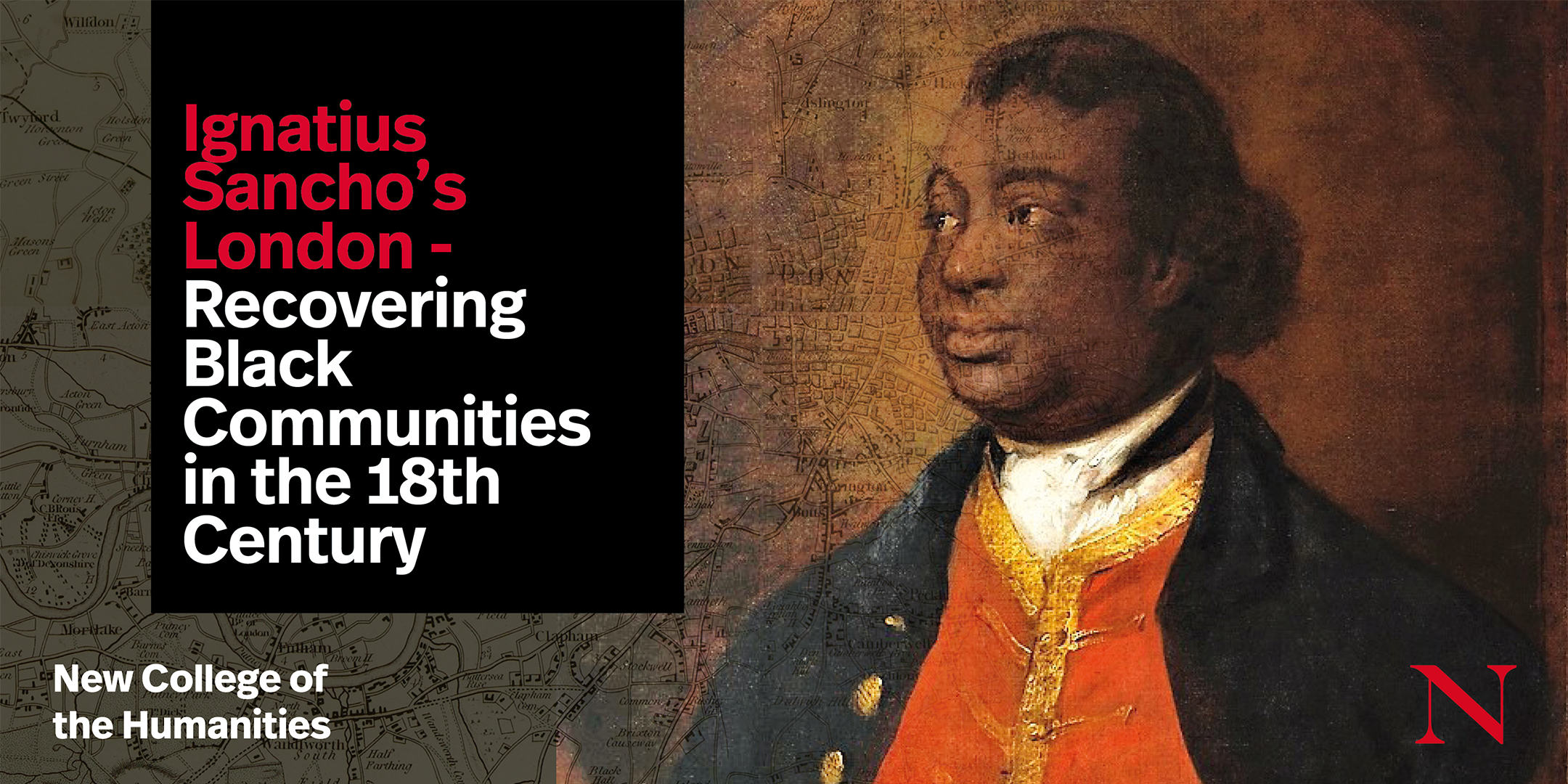 "An important archival treasure trove for the amateur and a vital resource for the expert"
Paterson Joseph, actor and author of the acclaimed novel The Secret Diaries of Charles Ignatius Sancho (Dialogue, 2022)
This project showcases evidence about the life and times of Ignatius Sancho, one of the eighteenth century's most important Black Britons. Born enslaved, Sancho came to occupy a unique position in London society that straddled the elite social worlds of the aristocracy and the everyday life of the city. These experiences are narrated in The Letters of the Late Ignatius Sancho, an African (1782), an amazing collection that reveals a man who was at once a husband, father, entrepreneur, musician, abolitionist, literary writer - and the first documented Black person to vote in a parliamentary election. The interactive maps below reveal Sancho's world as never before. It is a close-knit place, with Sancho observing events from his shop in the heart of Westminster and occupying a prominent role on London's streets and social scene. But his life and letters show how Black people and voices travelled throughout the country, permeating society at every layer. The maps reveal a world connected to other transformative events shaping the life of the nation and the rest of the globe - from slavery and abolition to the rise of industry and empire - giving us all new insights from a Black perspective into what it meant to be British in the late eighteenth century.
Click the buttons in the top right corner to turn layers on and off and access the spyglass tool.
More About the Project
The 'Ignatius Sancho's London' project began in January 2022 under the leadership of Professor Nicole N. Aljoe and Associate Professor Olly Ayers. It has received funding from a NULab Seedling Grant and a CSSH Multigenerational Grant. Four undergraduates at NCH in London have worked as research assistants on the project, reading Sancho's letters to identify places of interest and visiting archives in London and beyond to track down information about the wider world of which he was part. They are:
Amouraé Bhola-Chin, first year Law with Creative Writing
Libby Collard, second year History with Politics and International Relations
Odile Jordan, first year Philosophy with Creative Writing
Ellen Valente, second year English Literature with Philosophy
A launch event was held in May 2022 where the findings of the project's first stage were presented to the public for the first time. These included the discovery of two previously unknown children of Ignatius and his wife Ann. You can read more about the research process on our blog. The project will continue through the rest of 2022, so if you have questions or would like more information please...